LEARN SOCIAL MEDIA MARKETING ONLINE COURSE || सोशल मीडिया मार्केटिंग ऑनलाइन ट्रेनिंग
Posted by:

Bharati

Category:

SMM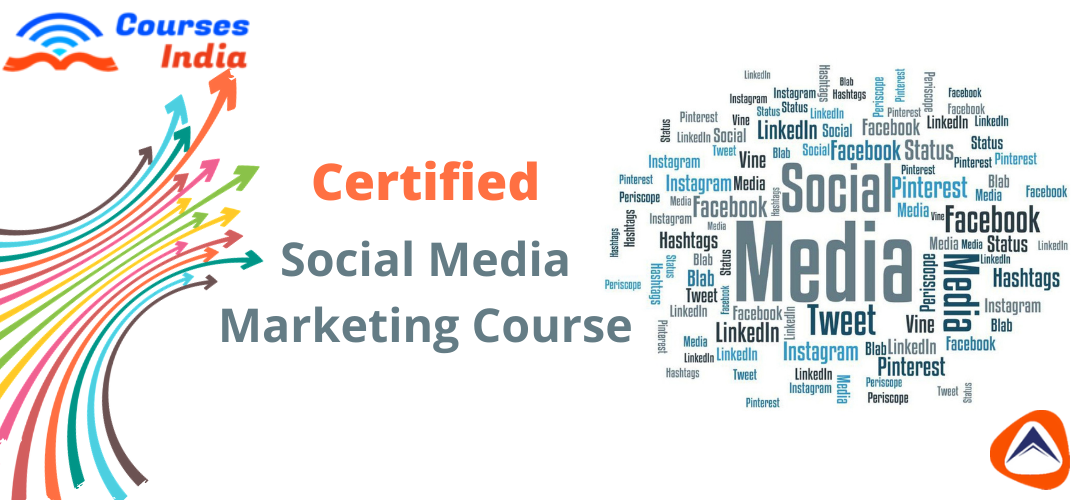 What is social media marketing?
Social media marketing (SMM) is the use of social media platforms and websites to promote a company's products and services. Nowadays SMM is also becoming more popular for businesses and customers. It's about interacting with the correct people at the correct time. Social media has now become everywhere in our daily lives.
Most social media platforms have in-built data analytics tools. Built-in analytics tools make it easy for companies to track the progress, success and engagement of a promotion campaign. SMM is the process of producing custom content for each social media platform to increase customer engagement as well as business growth. It is the most useful communication and publicity channel.
For more details about social media marketing in Marathi click here:
Social Media Marketing Platforms:
Facebook
Instagram
YouTube
Twitter
LinkedIn
Pinterest
WhatsApp
Why is social media marketing important?
There is no doubt that SMM has many benefits for startups and established brands. If the appropriate social media marketing strategy is updated regularly, it will increase traffic, improve SEO, improve brand loyalty, increase customer satisfaction and much more.
Your competition on social media is growing by the day, so don't let your competitors take over your latent clients. The earlier you begin, the quicker your company will grow.
The Basic of SMM course covers the following topics:
This is a video course and the duration is only 1 hour 4 minutes.
Presentation in English (PPT + Videos)
Explanation in Marathi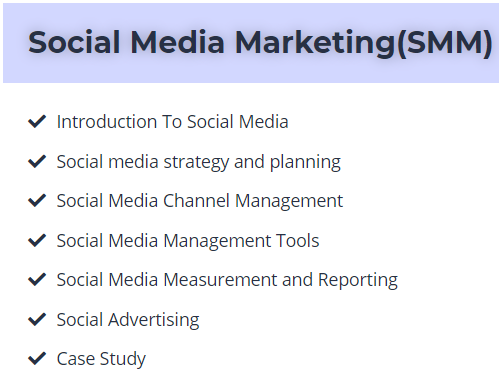 Subject: –
Introduction to social media
Social Media Strategy and Planning
Social media channel management
Social media management tools
Social Media Measurement and Reporting
Social Advertising
Case study
Why take admission in this course?
Courses India is a trusted company and all its courses are functional and easy to follow. This is an entry-level course. Students can learn what SMM is and how to implement effective digital marketing plans.
Careers in SMM?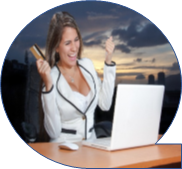 In the current scenario, many businesses are going online. Possibly in the future, manufacturing companies have the opportunity to go online to sell their products directly to customers without any third-party reseller. Here is the role of SMM. Start your journey now and learn the techniques needed to become skilled in your field. Currently, you have some companies that offer you a good knowledge of SMM. Among them, we "Courses India" is providing you the basic course of SMM in Marathi. If you think you have mastery over SMM you can start your own business in various SMM through which you can earn good capital.
The 8 Most Common Social Media Jobs
Social Media Strategist
Social Media Manager
Community Manager
Social Media Consultant
Brand manager
Social Media Analyst
Digital Marketing Specialist
Chief Marketing Officer
Conclusion:
This is a field that is growing fast. You need to have updated knowledge of different tools and platforms of social media marketing. Staying updated on social media means you can expand your business properly. You just have to start with proper learning of social media marketing and for that, we are here to help you.